About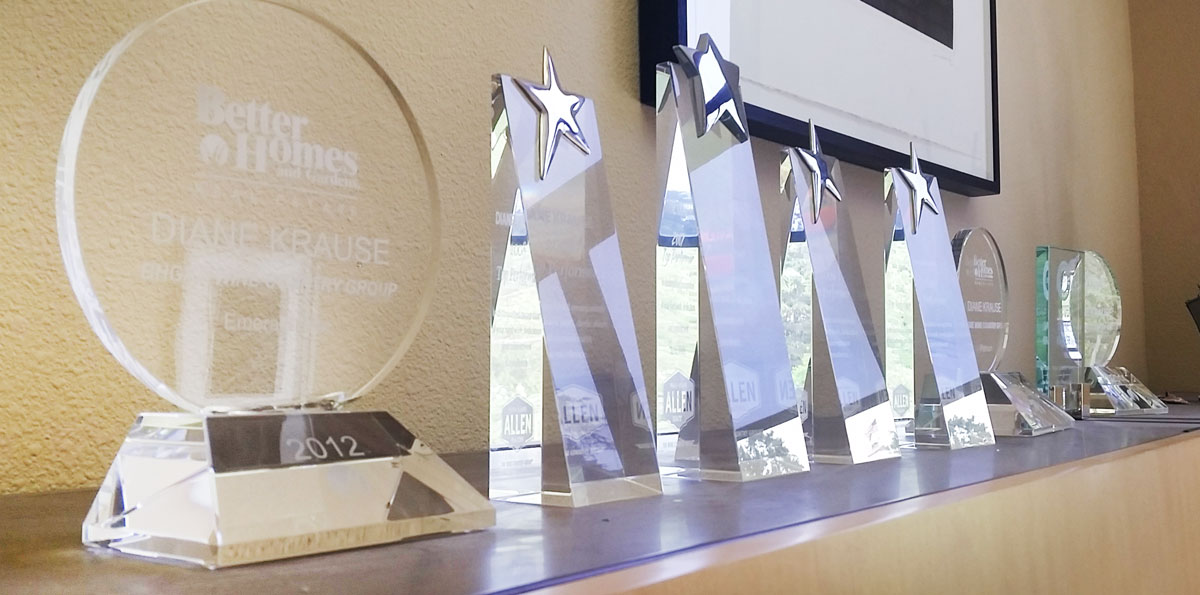 Diane's ability to listen, her empathic nature and her communication skills wins her awards year after year selling luxury property.
2007 Top Performer @ Frank Howard Allen
2008 Top Performer @ Frank Howard Allen
2009 Top Performer @ Frank Howard Allen
2010 Top Performer @ Frank Howard Allen
2011 Performance Award @ Wine Country Group
2012 Emerald Elite @ BHGRE
2013 Platinum award @BHGRE
2014 Gold award @ BHGRE
For 30+ years, Diane continues to love selling dirt and land, homes and estates, dreams and wishes and places of opportunity to developers and dreamers. Descending from a longline of Scandinavian midwesterners (aka flat‐landers) Diane, brings to the table a belief that no snow drift looms too deep and no fire burns hot enough. Translated to Wine Country real estate, no challenge stacks too great and no kindness too dear.

She infuses her real estate practice with humor, experience, confidentiality, concern and a fervor for the hunt. Merging her Midwestern roots to the Wine country lifestyle she learned to breathe deeply, flow freely and do what it takes to close a deal honorably.